An ancestral recipe for a resolutely modern drink
The encounterinf ofa millenium recipe and of today's brewing know-how
offers you a brand new drink natural alternative to alcoholic drinks,
and overly sweetened soft drinks... and made in Strasbourg!🇫🇷
More info about the KOMBUCHA
Is there life in there?

Unpastorized, our kombucha Kyo Vive contains active bacteria and yeasts, and must be kept in a cool place!


Gentle & light fermentation.

The talent of a master brewer of kombucha, is to know how to play with bacteria and yeasts in order to have the perfect fermentation.

Low in calories and without alcohol*!

With less than 20Kcal
for 100ml of kombucha,
there is nothing to feel guilty about!

*Always less than 1.2% vol.
Eco-friendly
In addition to our recyclable and returnable glass bottle, we are developing a processing channel for returnable bottles with an ESAT. This is a way of not doing things by halves and of participating in the local circular economy.
Quality without any compromises
All our kombuchas are certified organic.
And we made the choice to infuse and prepare them in our brewery, for full control of the quality.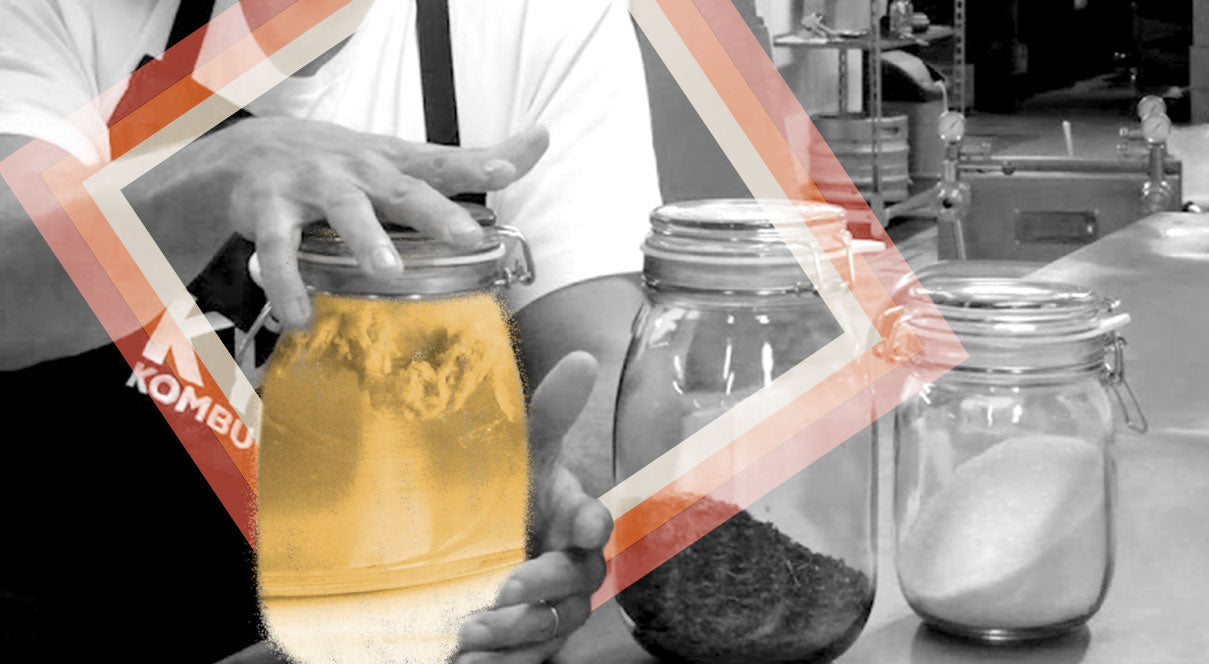 Research and expertise
In order to guarantee you the best kombucha, we have been financing an R&D program on our Kombucha strains for the past 3 years, in exclusive collaboration with the Department of Molecular Genetics, Genomics and Microbiology of the University of Strasbourg.